Bahamas LGBT Equality Advocates
Facebook.com/MyBLEA
---
LOCAL LGBT NEWS FROM 2011:
FRIENDS SAY PHOTOGRAPHER'S MURDER WAS A HATE CRIME



The gay community has sent condolences to the family of Shavado Simmons (left) who was murdered execution-style on July 17, 2011 in what his friends say was a hate crime. Police are also looking at the possibility that the slaying of the 20-year-old photographer and model was a hate crime after receiving several tips. But several days later, they said he might have been killed by someone he had a relationship with. Shavado, affectionately known as Elmo, was shot twice in his apartment in what was initially reported as a robbery. However, robbery has since been ruled out as a possible motive for the killing.

The circumstances of the case are strange, in that Shavado was with a friend at the time. Police said the two had just come from a convenience store and were accosted after arriving home. Shavado was attacked, his chain ripped from around his neck, he was shot but started to run. The gunman reportedly ran after him and fired another close-range shot at him, killing him at the scene. The other man was not harmed and the gunman fled. Though police have not confirmed that the murder was a hate crime, they have not ruled it out. The Bahamas does not categorize crimes based on bias against the individual or a group. And while other groups are included in anti-discrimination protection clauses in legislation, LGBT citizens are not.

Story in The Tribune Senseless Killing Shocks Community (with comments) - July 18, 2011.

Story in The Tribune Murder Victim Ran For His Life (with comments) - July 19, 2011.

Story in The Tribune Conflict In Motive For Murder (with comments) - July 22, 2011.


---
BAHAMAS GOVT AGAINST GAY MARRIAGE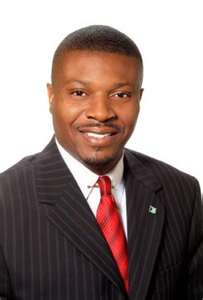 Not surprising, the Government of The Bahamas felt it necessary to explain its so-called support for gay rights by making it known that it does not support gay marriage, in a legislative move that satisfies the Christian Council which was concerned that the state backing gay rights could open the door to gay marriages. On July 7, 2011, during debate on a Maritime Marriage Bill to legalize marriages taking place in Bahamian waters, Minister of State for Finance Zhivargo Laing, left, said the four marriage acts in the country will be consolidated to ensure that the clause defining marriage as a union between a man and a woman is a part of them collectively. These acts are the Marriage Act, the Marriage of Deceased Wife's Sister Act, the Marriage of British Subjects Act and the Foreign Marriages Act.

"A marriage is void if it took place between persons who were male and male or female and female," said Laing. "So, in this Maritime Marriage Bill we are stating this fact in the clear positive — a marriage must take place between a male and a female and we want that to be abundantly clear, that that is so and that is keeping with our community standard."

I suppose he is talking about the heterosexual majority standard when he says, "our community standard." In other words, the government wants to make sure to keep the gays out of this marriage thing that heterosexuals can get. Laing does not speak for all Bahamians and assumes that The Bahamas is some kind of religious state where only the values of a conservative Christian sect, whether they are in the majority or not, ought to be considered when creating laws for the entire country.

Remember it was the Christian Council in a press release a month earlier, using very discriminatory language, that said the UN resolution affirming LGBT rights could, "open a spigot that allows for all rights afforded heterosexuals to be offered to LGBT people, including marriage." Here again, gay people must NOT have everything that we heterosexuals have because they are second-class citizens and ought to be treated as such.

Fortunately, an increasing number of people around the world are beginning to see how these discriminatory views are being cleverly cloaked under religious beliefs, and often from people who only remember having "religious beliefs" when homosexuality is discussed. Where are their religious beliefs on moral and sexual issues in their personal lives?

With this reality in mind, Laing said, "We wanted there to be no mistakes, notwithstanding the developing and evolving realities in the world in which we live, that in this country there is a standard, there is a set of communal convictions that govern our definition of marriage and the extent to which we sanctify it in this society."

Yes, Mr Laing, what you're really saying is even though the world may be changing, we in The Bahamas want to make certain that those gays can't marry the special people in their lives in our country. Laing shouted across the floor of the House of Assembly that marriage will always be between a man and a woman in The Bahamas.

See story in The Nassau Guardian - July 8, 2011.

See story in The Tribune (with comments) - July 8, 2011.


---
CHRISTIAN COUNCIL FEARS HIDDEN 'GAY AGENDA'




The Bahamas Christian Council, as expected, is again describing gay people fighting for equality as having some kind of sinister "agenda." No, it is not a sinister or hidden agenda, it is one that is obvious and clear. LGBT people want to be treated under the law the same way heterosexuals are treated. And what's wrong with that? Doesn't everyone want to be treated equally? The Council, using quite militant language, issued a press release on June 20, 2011, a few days after the government expressed support for the UN resolution on gay rights. The resolution has nothing to do with gay marriage which is a completely separate issue. But the Council, apparently upset that the number of states and countries allowing gay marriage is increasing said, "We in the Christian church firmly believe that marriage is between a man and a woman — period. As imperfect as that might be at times, it is between a man and woman — full stop."

Ok, thanks for your opinion, but what's with the emotive "full stop and period" language. Is that supposed to be some kind of threat to the government, like how a previous president of that Council, Sam Greene in 2003, threatened to blow up Parliament if The Bahamas allows gay marriage. Now Rev. Ranford Patterson, above left, is in charge of the Council and he approved that press release. Sorry to say but forceful language does not make the Council's opinion any more correct than the opinion of those who believe that there is nothing wrong with same-sex marriage and that it is actually good for society, as it values the relationships of LGBT people the same as straight relationships are valued. Is the Christian Council now going to protest all of the married gay New Yorkers who visit The Bahamas considering that gay marriage is now legal in New York? New Yorkers represent almost half of The Bahamas' total United States visitors by the way.

Nassau Guardian story: Christian Council fears 'hidden agenda' in gay rights resolution - June 21, 2011.

Story on Facebook with comments.

Trio of anti-gay pastors questions government's UN resolution support.


---
BAHAMAS SUPPORTS UN RESOLUTION ON GAY RIGHTS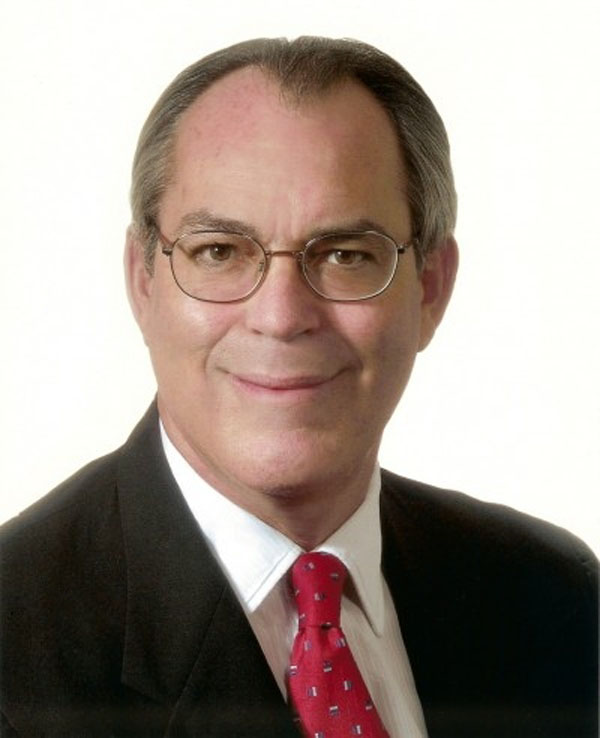 This story was made front-page news in The Nassau Guardian on June 18, 2011. The statement from Deputy Prime Minister Brent Symonette, left, followed an historic vote on June 17, 2011 by the United Nations Human Rights Council to affirm equal rights for Lesbian, Gay, Bisexual and Transgender (LGBT) people. The resolution, which passed 23-19, was drafted due to "grave concern at acts of violence and discrimination, in all regions of the world, committed against individuals because of their sexual orientation and gender identity."

But the supporting statement by the DPM is just a statement...mere words. The government needs to demonstrate this "support" by putting its words into action. How can any government say it supports the rights of LGBT people and still have a separate age of consent for heterosexuals (16) and homosexuals (18)? How is it that only gay people are singled out for prosecution if they are found having sex in a public place? How is it that an employer can still fire a person from a job based solely on the person's sexual orientation? The FNM government had proposed to amend the Employment Act of 2001 to include this but did not. Also, how is it that it can be justified to kill a person of the same sex based on a mere claim that that person made a sexual advance.

So the story Bahamas Backs Gay Rights will only be taken seriously when The Bahamas actually corrects its unjust laws against LGBT people.

Opposition party also supports resolution on gay rights. PLP Backs Gay Rights

Advisory Youth Council of The Bahamas supports resolution on gay rights.


---
LOCAL LGBT NEWS FROM 2010:
COURT RULES KILLING OF GAY MAN WAS JUSTIFIED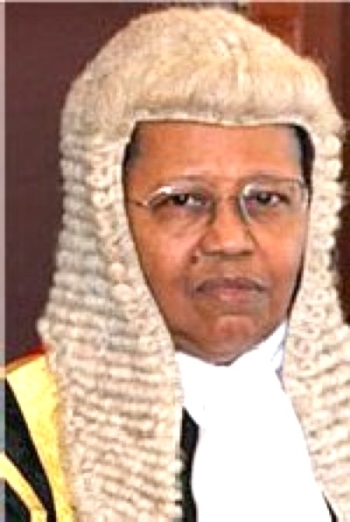 A very vexing and perplexing gay panic defense story made international headlines on June 10, 2010. On that day, then Court of Appeal President Dame Joan Sawyer, left, (now retired) was quoted as saying, "One is entitled to use whatever force is necessary to prevent one's self being the victim of a homosexual act." Sawyer's statement is not surprising, as gay people often seem to be singled out in Bahamian law for persecution. Why just a homosexual act, and not a heterosexual act? What if it is just a claim of a so-called homosexual act? And what does the act entail....kissing, holding hands, sexting or a sex act? The story is about Trevor Wilson who was killed after reportedly provoking his attacker by "coming on" to him. The killer, Latherio Jones received a very lenient sentence. This PDF Version details the Court of Appeal ruling, which is indicative of the rife homophobia in the country, as social media groups continue to be bombarded with hateful speech and talk of killing gays.


---


LOCAL LGBT NEWS FROM 2009:



ACQUITTAL IN KILLING OF GAY MAN

A shocking verdict in January 2009 has left the gay community in the country wondering whether justice can be served on their behalf as a jury unanimously decided that it was okay for a straight man to kill a gay man if the gay man propositions him. And if the gay man is HIV-positive as revealed in the case on the link below, it is quite justifiable (according to the defense attorney) to kill the gay person. All the straight man has to do is tell the jury: "He tried to rape me" and "I was protecting my manhood." Once the straight person sounds convincing and sheds a few tears, he can go scott free.

Though we are seemingly making light of the situation, it is not funny but utterly ridiculous. Yes, it actually happened and sets a dangerous precedent, further eroding the rights of LGBT citizens in the country. Using a gay panic defense is rather passe and the defense attorney should be ashamed of himself for saying the gay man's death was justified. See full story on link below.

Acquittal in killing of gay man – Pink News (Originally from Nassau Guardian - January 30, 2009)


---
LOCAL LGBT NEWS FROM 2008:
GAY MURDER SUSPECT TURNS HIMSELF IN

A 17-year-old turned himself in to police on Monday July 21, 2008 for the murder of a gay Jamaican waiter living in Nassau. The 31-year-old victim was stabbed multiple times with a dagger in his apartment the previous month. He was one of four gay men murdered over a seven-month period in Nassau.

Of the four gay men killed, two of the homicides happened in November 2007 (the bodies found on Nov 16 and 18, 2007), the third murder occurred on May 26, 2008 and the fourth - the Jamaican man - on June 3, 2008.

In all cases, the victims were viciously stabbed multiple times and there were no signs of forced entry. Also, three of the victims lived within a few hundred yards of each other. The police have not linked any of the murders but neither have they ruled out the possibility of a link.

Another point worth noting: Five months following the first two murders, a prominent pastor said he received death threats from two individuals after he publicly urged police to give an update on the progress of their investigations into the seemingly cold cases. See links below for more details on these stories.

Man charged in designer's murder facing June 2009 trial – Bahama Journal January 19, 2009
Suspect in Jamaican man's murder turns himself in – Nassau Guardian July 22, 2008
Man sought in designer's murder probe detained in Miami – Bahama Journal July 14, 2008
Person of interest sought in murder of fashion designer – Nassau Guardian June 27, 2008
Gay community fears trend of unsolved murders – Nassau Guardian June 05, 2008
Another suspected gay murder – Nassau Guardian June 04, 2008
Candlelight vigil for AIDS activist – Nassau Guardian June 3, 2008
Rainbow activist believes murders are linked – Nassau Guardian May 29, 2008
Police say AIDS activist stabbed to death – Nassau Guardian May 28, 2008
AIDS activist murdered – Bahama Journal May 26, 2008
Pastor seeking answers to murders gets death threats – Nassau Guardian April 21, 2008
Handbag designer slain – Bahama Journal Nov 18, 2007
College Dean of Social Sciences murdered – Bahama Journal Nov 17, 2007


---


LOCAL LGBT NEWS FROM 2007:

There was a police raid on a gay cruise party at the Hard Rock Cafe in downtown Nassau on Oct 06, 2007. No arrests were made, as no crime was committed. The club's patrons all agreed that it was a case of the police harassing gays because all of the officers involved concealed their badges. Dozens of partygoers told RAB that the police were calling them anti-gay names and used a video camera to film them, identifying them as "sissy #1" and "sissy #2." See links below.

Police raid gay cruise party – Oct 09, 2007
RAB to meet with police over raid – Oct 10, 2007
Gay tourists demand apology from police – Oct 11, 2007
Ministry of Tourism apologizes to guests over raid – Oct 16, 2007



OTHER LOCAL LGBT NEWS FROM 2007:




CHRISTIAN COUNCIL AGAINST LOGO CHANNEL

Not surprising, The Bahamas Christian council is once again demonstrating an unbelievable level of fascism in that members of that organisation clearly do not believe that adults should have freedom of choice when it comes to what they are allowed to watch on Cable TV. This same Council threw its full support behind the banning of "Brokeback Mountain" in 2006, and is now urging Cable Bahamas not to carry LOGO, a channel catering to the gay and lesbian community.

A member of the Rainbow Alliance asked Cable Bahamas to add LOGO to one of its premium-channel packages. The request is reportedly still being reviewed. But the Christian Council - which strangely had nothing to say when Cable Bahamas added ten pornographic channels to its pay-per-view line-up - is now in a frenzy over the possible inclusion of a channel offering non-pornographic gay-themed programming.

The Christian Community already has four channels on basic Cable and nobody forces non-Christians to watch these channels. The Alliance says if you don't want to watch a channel, don't order it. Or if it comes in a package of channels, simply use the remote to change or block it... but don't try to infringe on the rights of others who may want to see the channel by pressuring a cable company not to carry it.

And what is it about pro-gay opinions on television that seem to make the blood of so-called Christians boil more than anything else on Earth? People are killed in movies all the time and the violence is getting more and more gruesome yet the Council, with its twisted priorities, says nothing. In fact, the movie "Shoot em up" was warmly welcomed in The Bahamas during the week of Sep. 16 to 22, 2007. What did the Council say? You guessed it... nothing. Read some of the hypocritical and hysterical quotes from the Council members in the story that ran in the Nassau Guardian on Friday Sep. 21, 2007. Of course they always say we have an agenda because we are not shutting up and staying in a closet as they would like. Click link here.

Rainbow Alliance spokesperson Erin Greene was interviewed by various media on the subject and this apparently further angered Council members. They are now saying that they would fight us. See story which appeared in The Bahama Journal on Sep. 26, 2007. The Council called a major meeting over the matter and formed a committee to specifically "tackle" the so-called gay agenda. And as expected, anti-gay pastor Lyall Bethel agreed to head the committee. The story was front page news in the Tribune on Sep. 27, 2007.

There have been a number of other stories relating to this issue. See links below.


Christian Council intensifies stance against gays – Sep 29, 2007
Verbal attacks on gays continue – Oct 03, 2007
Christian Council attacks Tribune on gay issue - Oct 03, 2007
Activist says anti-gay campaign hurts tourism – Oct 5, 2007


---

ROSIE'S JULY 2007 GAY CRUISE SKIPS NASSAU
Talk show host Rosie O'Donnell embarked on another gay cruise in early July 2007, but unlike 2004, she scrubbed Nassau as a port of call this time around. The ship stopped in The Bahamas but only at the remote Great Stirrup Cay, a private island in the Berry Islands, owned by Norwegian Cruise Lines.

Nassau was not on the itinerary because cruise organizers did not want to take the chance and have passengers confronted with placard-waving, anti-gay protestors, as was the case in July 2004 when the ship docked in the city. In fact, Nassau was the only destination on that earlier "Gay Family Values Cruise" where the approximately 1,600 tourists received an unfriendly, unchristian welcome. The same passengers were given the keys to the city of Key West when the ship docked there two days earlier.

On Feb. 26, 2007, The Nassau Guardian's editor (and Freeport News editor) picked up the story and said the negative publicity The Bahamas received in an HBO documentary following the 2004 cruise, though difficult to measure, makes it more challenging today for the country to continue to be seen as a leading tourist destinations in the region.

We agree - the evidence is here - tourism numbers dropped for the first quarter of 2007, compared to the same period the year before. The wholesale rejection of gay tourists seems to be coming back to haunt us. It would be rather naïve for anyone to think that you can insult 1,600 gay visitors and expect there to be absolutely no effect on the tourist industry. These tourists have no doubt told thousands more about their experiences and the story was also posted online for millions to see. Furthermore, gay people are in every family and as a result, many heterosexual sympathizers may now have second thoughts about coming here. "Whatever affects one directly, affects all indirectly." Martin Luther King Jr.
---
On March 14th 2007, Paulette Zonicle, a then senator in the now former Progressive Liberal Party government, said in the Upper Chamber that the new Domestic Violence and Protection Orders Bill was long overdue as it offered protection for couples in abusive non-marital relationships. The new legislation replaces the old Sexual Offences and Domestic Violence Act, which only recognized the existence of domestic violence in marital relationships.

However, when the then Opposition Free National Movement Senator Carl Bethel said the Bill should include protection for homosexuals in abusive relationships, Senator Zonicle strongly objected. Mr Bethel said, "Why can't the law merely provide that where persons jointly own a dwelling house or have an equitable interest in a dwelling house, that you're entitled to go and apply, and obtain a property adjustment order - some statement that in an abusive relationship, that abusing partner can be put out of the house. You don't have to get into what people are doing in the privacy of their bedroom if you draft the Bill in an appropriate way."

Mrs Zonicle interjected, "The Constitution of The Bahamas does not recognize same-sex relationships so you cannot create a Bill that, on one hand you're saying I'm not recognizing this, and then on the same hand you're creating a Bill that says it's ok. You can't do that!" Mrs Zonicle's remarks were not questioned by other senators and the legislators passed the Bill without any protection for LGBT Bahamians.

Politics aside, what Mr Bethel said makes perfect sense, as it should not be the government business to investigate the private sex lives of citizens. Also, domestic violence can occur in a dwelling home among "partners" whether the individuals are sexually involved or not. So such wording is appropriate and would not be unconstitutional.

But since the constitution was Mrs Zonicle's focus, she ought to have also known that our supreme law does not sanction common law relationships either, yet she touted the fact that people in such relationships are now protected under the new legislation. How convenient for her to point out that gay relationships are not recognized by the constitution and ignore the fact that "shacking up" between opposite sex couples is also not recognized or legitimized in the chief law. This is why children born in such relationships are referred to as "illegitimate."

The hypocrisy and double standard in Mrs Zonicle's utterances are indicative of homophobic sentiments expressed by many politicians here. Homophobia is an illogical fear and hatred of homosexuals. It becomes particularly hurtful to us when lawmakers allow this irrational fear to take hold of them, preventing them from discerning what is just. These politicians are the ones who have been empowered to create laws to protect all citizens – not just select groups.

The US 2006 Human Rights Report on The Bahamas - released on March 6th, 2007 - made reference to unjustices towards homosexuals and pointed out that the then government endorsed discrimination against gays in the country. In a summary of the events that took place that year, the report said under its "Other Societal Abuses and Discrimination" section that, "The government banned a film containing homosexual content, sponsored an anti-homosexual rally, and included anti-homosexual content in public schools." The story appeared on the front page of the Tribune newspaper on March 7, 2007.
---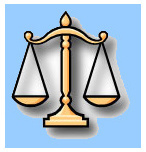 GAY MAN SUING POLICE
A frustrated gay man who said he was brutally beaten by a security guard and then by a group of police officers in 2006, told a local newspaper that his complaint against the police was being ignored. The man hired a lawyer and is now suing the police force as nothing came out of the "investigation" into the matter, filed at the Police Complaints and Corruption Unit in February 2006. The story appeared in the Nassau Guardian on Jan. 22, 2007. (Click here for details of the original story as reported to RAB.)
---
ANGLICANS MEET IN NASSAU OVER GAY BISHOP ISSUE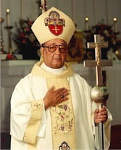 A group of 10 Anglican leaders from around the world met in Nassau between Jan. 15 and 19, 2007 to discuss contentious issues facing the church. The number one issue that has threatened to split the 77-million Anglican Communion into two groups is homosexuality.

In 2003, the issue put conservative Anglicans at odds with the liberal Episcopal Church in the US, which that year consecrated an openly gay bishop in New Hampshire. Tensions between the two sides grew stronger in 2006 after the Episcopal Church elected same-sex unions supporter Katharine Jefferts Schori as Presiding Bishop of the US arm of Anglicanism.

Rainbow Alliance spokesperson, Erin Greene told The Tribune newspaper (on Jan. 17, 2007) that she was hoping the church leaders would engage in an "honest discussion" about homosexuals and the relationship gays and lesbians play in the church. "I would like to ask the Anglican Church in The Bahamas to begin to be honest with its congregation," said Ms Greene. "Particularly," she continued, "to be honest with gay members about their participation with their church and how they will be allowed to participate in the Christian community in their country."

Ms Greene also took issue with The Nassau Guardian's editorial about the five-day meeting. The editorial was very negative towards gays, effectively promoting spiritual violence against our community and referring to us a cancer to the body of the Church. Another response to the editorial entitled, "The Promise of Transformation," was written by Helen Klonaris, a longtime champion of equal rights. Ms Klonaris writes a column in The Guardian every Wednesday.
---
LOCAL LGBT NEWS FROM 2006: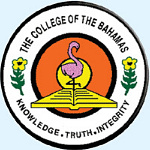 College of The Bahamas (COB) lecturers are contemplating taking legal action against The Bahamas Plays and Films Control Board. Senior lecturer of law and criminal justice at the College, Michael Stevenson, said lecturers from the School of Social Sciences and the School of English Studies had planned to show excerpts of the banned film Brokeback Mountain on Monday (June 19, 2006) to an adult audience, but their application for permission was rejected by the Board.

According to Mr Stevenson, he and other lecturers organized a free public study session to examine the topic: "Church, State and Human Rights: The Politics of Censorship." He explained that at the study session, excerpts of the banned film and similar films that were approved by the Plays and Films Control Board, would have been viewed by an adult audience, to show how inconsistent the Board has been in its decisions to show some films and ban others.

"Some of the organizers are contemplating whether in fact we should bring legal action against the Board for infringing on the freedom of expression here (at COB). They are infringing on the academic freedom of the college lecturers. I actually think they are infringing on the academic freedom of the institution," Mr Stevenson said. "What is interesting in this regard is that the Ministry of National Security has already conceded that it would be perfectly acceptable for the College to show the same film to our students, some of whom are below the age of 18." The story appeared in The Nassau Guardian on June 23, 2006 (See contemplating taking legal action link in first paragraph).
---
BROKEBACK MOUNTAIN BANNED - MARCH 2006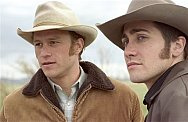 The Bahamas Plays and Films Control Board banned "Brokeback Mountain," an award-winning film about two cowboys in the American west who fall in love.

The film was scheduled to open in theatres on March 24, 2006 but when moviegoers went to the cinema, they were told that it was banned. This came as a shock to many residents including Liz Roberts, a Bahamian with an extensive background in film direction and production, and Philip Burrows, an actor and veteran director of plays.

There were some people including three outspoken anti-gay clergymen (pastors Lyall Bethel Cedric Moss and Allan Lee) who agreed with the ban, describing The Bahamas as a "Christian nation" though such a description is not accurate in law. The phrase "Christian nation" is often used loosely, meaning Christianity is the majority religion in the country. But The Bahamas is not a theocracy or religious state, such as the United Arab Emirates, where the film was also banned. The Bahamas is a democratic country whose constitution says there is an "abiding respect" for Christian values; values which themselves are open to interpretation.

Using the so-called "Christian nation" argument alone, there is a beautiful thing about Christianity in that it allows all individuals free will and choices. Democracies such as Jamaica and Singapore, where homosexuality is illegal, chose not to ban the movie, fully respecting this free will. Notably, The Bahamas Constitution (Protection of fundamental rights and freedoms - article 22) also guarantees all individuals religious freedom, freedom from religion and freedom of opinions.

Love 97 FM radio addressed the ban of Brokeback Mountain on its talk show on March 28, 2006. Lashawn Knowles, a Nassau resident, wrote in to the show saying, "The banning of this movie proves to me that this is not a democratic country where people can make their own decisions. If the movie is excluding children from viewing fine, but how is it that excluding adults is appropriate in a democratic society?"
---
GAY MAN SAYS COPS BEAT HIM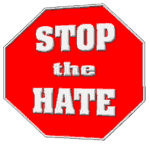 On Feb. 19, 2006, a gay man said he was brutally beaten by a security guard in a restaurant and later by police officers while in their custody.

The Rainbow Alliance was informed that a security guard started a fight with the man in the restaurant, after shouting anti-gay epithets at him. The guard, reportedly in jest, told the man to stop talking to a girl he was with and to "find a man" because he was gay. The gay man said he did not find the comments amusing and exchanged words with the more heavy-set guard who attacked him, reportedly punching him several times in the face. The police were called and both men were taken to a station downtown for questioning.

However, while the police allowed the security officer to go, they kept the gay man at the station for about six hours where they reportedly beat him as well. In the ordeal, he said four police officers called him anti-gay names while taking turns beating him – two female officers reportedly threw urine in his face. The man, who was severely bruised, was treated in hospital and required 10 stitches to close a wound at the back of his head.


---
LOCAL LGBT NEWS FROM 2005:
Other recent cases of blatant discrimination and mistreatment of gays in The Bahamas further demonstrate the level of homophobia and gay paranoia that exist in the country. These cases include the Miss Teen Bahamas (MTB) fiasco and the "gay shoes" incident where school girls were disciplined for wearing unisex footwear.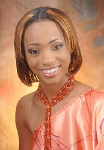 On Sep. 7, 2005, MTB Committee stripped its 18-year-old beauty queen of her crown because she admitted to being a lesbian. The teen queen made the revelation after it was rumored that she had a girlfriend. She also said the Pageant Committee failed to award her prizes that she had been owed. Though MTB only had an oral contract with the beauty queen, some people including local pastors, a morning radio personality and a newspaper editor, praised the committee for its action. The beauty queen later sought legal action against MTB.

MTB, now under new management, said at a press conference on March 1, 2006, that it would allow gays to enter its pageants. However, the Committee in a new contract indicated that if a queen reveals her sexual orientation, whether publicly or privately, she would be stripped of her crown. It is doubtful whether a new teen queen would be de-crowned if she expresses a desire to get married to a man during her reign. This would clearly be revealing a heterosexual orientation.


---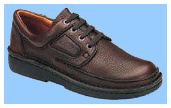 In the so-called gay shoes incident, on Sep. 9, 2005, it was reported that about 50 girls at a public high school in southern New Providence were made to stand in the hot sun as punishment for wearing what were described as "gay shoes." Apparently, the girls were being reviewed by a senior teacher for possible uniform irregularities when they were told that their shoes were "gay shoes" and should not be worn females. The students indicated that the shoes were the broad-mouth Clarke's unisex brand. Despite complaints from concerned and angry parents, two more girls were reportedly disciplined in the same manner the following day. Then on Feb. 1, 2006, deputy director of government school security for the Northern Bahamas, Stephen Plakaris, told The Freeport News that there was a "problem with lesbianism" in Grand Bahama's high schools.


---
LOCAL LGBT NEWS FROM 2004:

Meantime, the United States 2005 Country Report on Human Rights, criticized The Bahamas' treatment of homosexuals. The report's "Societal Abuses and Discrimination" section was published in the local newspapers on March 9, 2006. Based in part on incidents in 2004 (Bishop Sam Greene's comments and the gay cruise protest), the report said religious-based homophobia was widespread in The Bahamas and that the then government was promoting opposition to homosexuality. The United States Embassy was especially concerned about the level of anti-gay hysteria here in 2004 when the Rosie O'Donnell Gay Family Values Cruise visited Nassau. In a July 15, 2004 statement, the day before the cruise docked, the Embassy said it was "interested in the protection and welfare of U.S. citizens living and visiting The Bahamas."



There was a church-led demonstration against the cruise and many of the estimated 100 protestors confronted disembarking passengers. The protestors were fired up by a prominent pastor who later appeared on a radio show and then wrote a newspaper article about why people "choose" to be attracted to members of the same sex. He described it all in the context of the so-called "gay agenda" - a phrase obviously used to vilify us because of our opinions. Our agenda/plan/desire is to continue to fight for the same rights with respect to our relationships as heterosexuals.
------End of News------



Last updated: June 24, 2012
Copyright © 2011-2012 Bahamas LGBT Equality Advocates. All rights reserved.